This is an old revision of the document!
---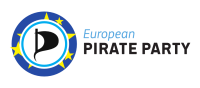 Welcome European Pirates!
---
This wiki was created to facilitate the shaping the idea of a European Pirate Party / European Pirates. There is a lot of documentation from that process here. It is also used as a source of information for the European Pirate Party, which was founded in Brussels on the 21st of March 2014.
The website for the European Pirate Party can be found here: European-Pirateparty.eu
Further informations about the Council and the Board can be found here: European Pirate Party Wiki
---
PPs in EU and EFTA countries
<olmap id="olmap" width="650px" height="600px" lat="52.0" lon="5.1" zoom="5" statusbar="0" toolbar="1" controls="0" poihoverstyle="0" baselyr="OpenStreetMap" > 48.2081743, 16.3738189,0,.8,piratenpartei.png,PP-AT

50.8503396, 4.3517103,0,.8,piratenpartei.png,PP-BE

42.6964917, 23.3260106,0,.8,piratenpartei.png,PP-BG


41.387917, 2.1699187,0,.8,clock.png,PP-CAT Conference September 15th & 16th


46.9479222, 7.4446085,0,.8,piratenpartei.png,PP-CH


35.1666667, 33.3666667,0,.8,piratenpartei.png,PP-CY


50.0878114, 14.4204598,0,.8,piratenpartei.png,PP-CZ


52.519171, 13.4060912,0,.8,piratenpartei.png,PP-DE


55.6760968, 12.5683371,0,.8,piratenpartei.png,PP-DK


59.4426896, 24.7531972,0,.8,piratenpartei.png,PP-EE


40.4166909, -3.7003454,0,.8,piratenpartei.png,PP-ES


60.1665856, 24.9435553,0,.8,piratenpartei.png,PP-FI

48.856614, 2.3522219,0,.8,piratenpartei.png,PP-FR


42.8804471, -8.5463034,0,.8,piratenpartei.png,PP-GAL
start 51.5073346, -0.1276831,0,.8,piratenpartei.png,PP-GB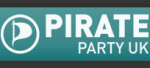 37.9753357, 23.7361497,0,.8,piratenpartei.png,PP-GR


47.4984056, 19.0407578,0,.8,piratenpartei.png,PP-HU


45.814912, 15.9785145,0,.8,piratenpartei.png,PP-HR


53.344104, -6.2674937,0,.8,piratenpartei.png,PP-IE


64.135338, -21.89521,0,.8,piratenpartei.png,PP-IS, Píratapartýiš Island
41.8905198, 12.4942486,0,.8,piratenpartei.png,PP-IT


54.6893865, 25.2800243,0,.8,piratenpartei.png,PP-LT


49.815273, 6.129583,0,.8,piratenpartei.png,PP-LU


56.9462031, 24.1042872,0,.8,piratenpartei.png,PP-LV


35.89779, 14.514106,0,.8,piratenpartei.png,PP-MT
start 52.3702157, 4.8951679,0,.8,piratenpartei.png,PP-NL


59.9138688, 10.7522454,0,.8,piratenpartei.png,PP-NO
start 52.2296756, 21.0122287,0,.8,piratenpartei.png,PP-PL

38.706932, -9.1356321,0,.8,piratenpartei.png,PP-PT


44.437711, 26.0973669,0,.8,piratenpartei.png,PP-RO


59.32893, 18.06491,0,.8,piratenpartei.png,PP-SE


46.0514263, 14.5059655,0,.8,piratenpartei.png,PP-SI


48.1462386, 17.1072618,0,.8,piratenpartei.png,PP-SK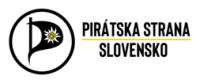 <Pirátska strana - Slovensko>
/var/www/wiki.ppeu.net/web/data/attic/start.1604593911.txt · Last modified: 2020/11/05 16:31 by zeane
---